Pipe Bomb Suspect Cesar Sayoc Expected to Plead Guilty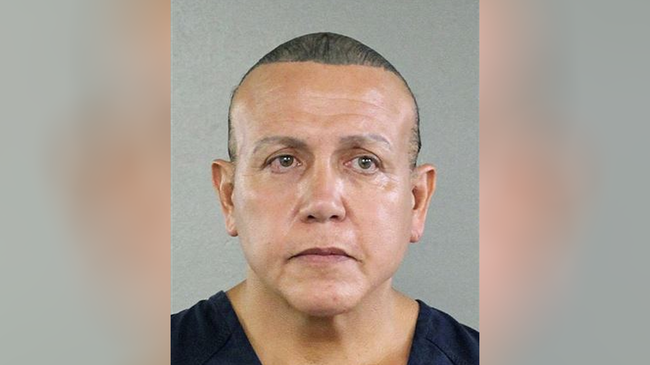 The man accused of mailing more than a dozen bombs to critics of President Donald Trump and prominent Democrats is expected to plead guilty this week, court documents show.
Cesar Sayoc Jr., 56, was arrested in November and faces 30 charges, including:
Interstate transportation of an explosive
Illegal mailing of explosives
Threats against former presidents and other persons
Threatening interstate communications
Assaulting current and former federal officers
It's not known which charges Sayoc will be pleading guilty to yet. If Sayoc is found guilty on the most serious charges, he could face life in prison.
Authorities arrested Sayoc in Plantation, Florida last October after lab techs discovered the suspect's DNA and a latent fingerprint on one of the packages. The devices were described by authorities as "roughly six inches of PVC pipe, a small clock, a battery, some wiring and what is known as energetic material, which is essentially potential explosives and material that give off heat and energy through a reaction to heat, shock or friction."
The improvised explosives were allegedly mailed by Sayoc to prominent Democrats like former President Barack Obama, former Vice President Joe Biden, former Secretary of State Hillary Clinton, and Trump critics like billionaire investor George Soros, and actor-director Robert De Niro.
No one injured in the spree. Authorities were able to intercept and disarm the packages before they exploded.
Photo: Getty Images